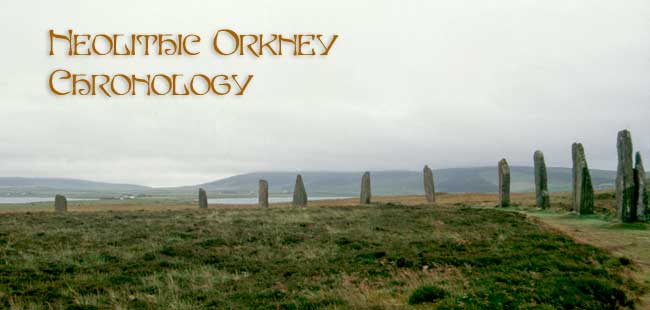 The latter years of the twentieth century saw a revolution in the way in which dates were configured for Scottish prehistory. This involved the application of modern statistical studies (Bayesian modelling) to the interpretation of radiocarbon dates. Essentially this means that radiocarbon dates (or dates extracted by other scientific methods) are weighted according to their archaeological context, their stratigraphic position, for example, or their relationship to specific archaeological features such as a floor surface, a hearth or a heap of midden material. In addition, advances in the treatment of individual samples has led to much more precision in the resultant dates.
The chart below gives the range of dates for each site (or type of site). They do not account for any interruption in occupation that may have occurred. The green lines represent settlements, while the blue indicate stone circles and the red, tombs.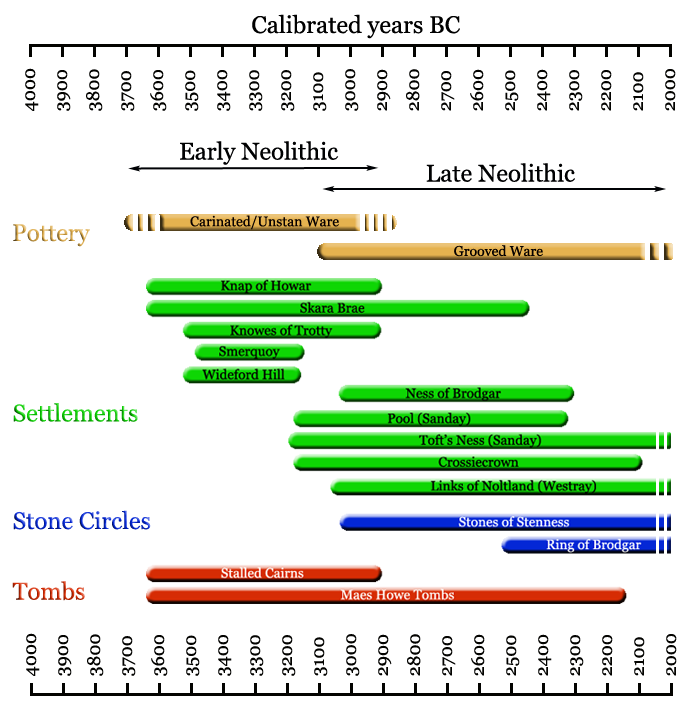 Note: By convention, all dates that are capitalized BC have been calibrated while those that are lower-case bc are raw and uncalibrated. Normally these will be expressed as falling within a range plus/minus.