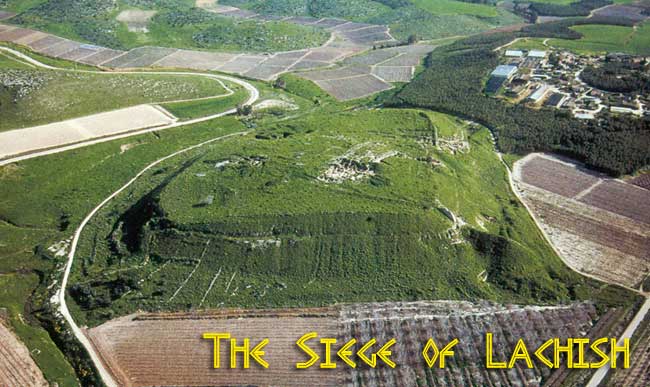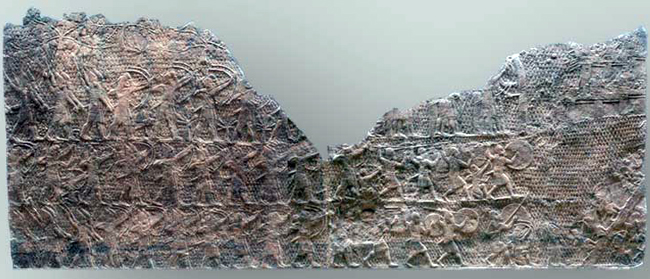 Slabs 5 & 6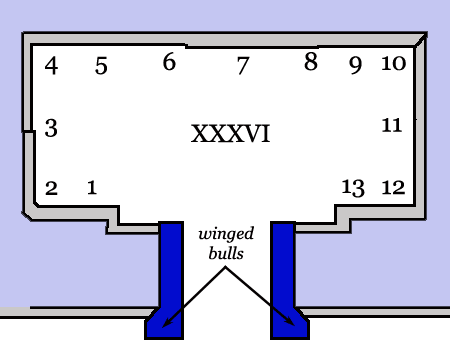 The next surviving scene (after a gap to accommodate two slabs, nos 3 & 4) shows the Assyrian infantry attacking the town from the left. They are shown in three registers and include a mixture of different types of units. At the extreme right are the outer defences of the city (in the upper register) and these look pretty formidable. An inner and outer line of walls are clearly depicted in the reliefs. They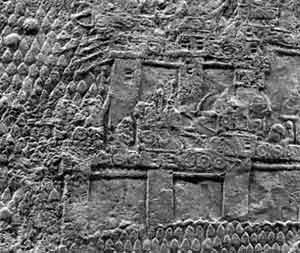 were made out of mud brick and were apparently crenellated and hung with shields, presumably trophies taken in battle.
From the tops of the walls the defenders were able to hurl stones, bricks and anything else that came to hand down on the the heads of the attackers and are shown doing just that. In addition, the walls were studded with towers that projected from it at regular intervals. These were apparently packed with larger-than-life archers who are shown firing into the flanks of the Assyrian shock troops trying to scale the intervening stretches of wall.
Covering fire for the assault is provided by slingers and archers, whose job was to keep the defenders' heads of the down. The story of David gives ample testimony to the lethal qualities of the sling which could be fired with tremendous velocity and great accuracy, as modern shepherd boys in the region are keen to demonstrate. Normally, sling stones are thrown on a flat trajectory while arrows are shot on an arc and have a longer range, so you would expect the archers to be stationed behind the slingers rather than the reverse, as is shown here. Perhaps it was a case of artistic considerations trumping strict accuracy.
Most of the Assyrian infantry wear the standard conical helmet but some of them wear more rounded, types with horse hair or feathered crests. The distinction may reflect the preference of locally-raised units or perhaps even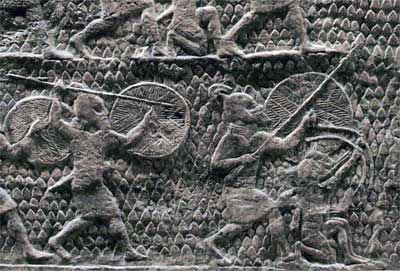 that of foreign contingents (Greeks have been suggested). The same would apply to certain of the archers who wear no helmets at all but have their long hair held in place by elaborate headbands.
The infantrymen at the base of the ramp are holding their shields in such a way that the details of their construction can be seen. They would appear to be anything from ca. 60 cm. to a metre in diameter—given the conventions of Assyrian art, it is difficult to be sure. The shield is clearly a composite type with bands of hatched patterns which probably represent a wicker frame. Wicker provides very little protection against arrows and spear thrusts so one would have to assume that the framework supports an outer face of metal or ( more likely) cured leather. Leather coverings for shields have been recovered from bogs in Ireland and would have provided excellent protection against most contemporary missiles and hand held weapons.