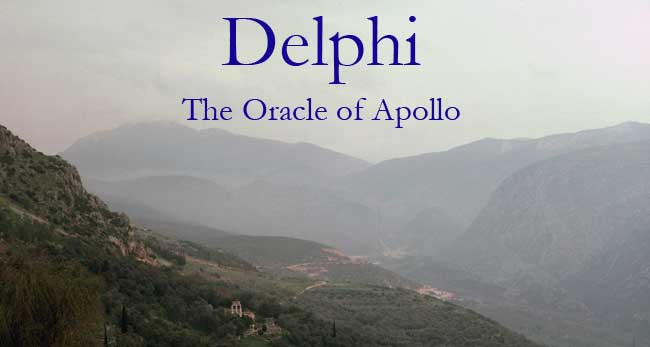 The Theatre and Stadium
Above the temple, a path leads up to the Theatre, one of the best preserved in Greece. It was built in stone in the 4th century BC and restored in 159 by the Pergamene king Eumenes II, and later by the Romans. It has 35 rows of seats and could seat 5,000 people. The front of the stage was decorated with a frieze of the Labours of Herakles, now in the Delphi Museum. It is generally assumed that this theatre replaced an earlier one with wooden seats.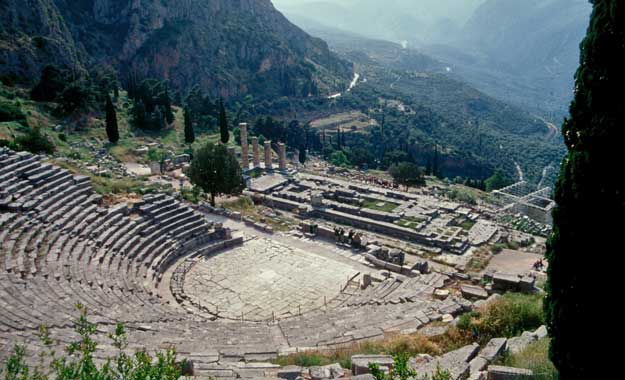 Well above the theatre, accessed by walking through a peaceful pine forest is the stadium. It was built partially out of the living rock with some of the supporting masonry dating to fifth century BC.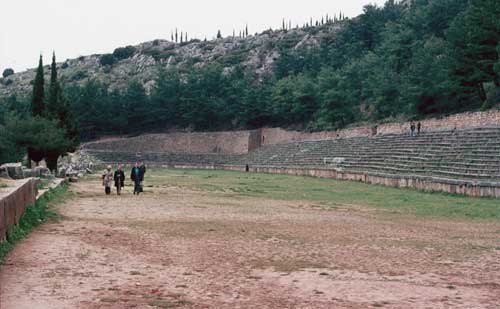 The north side had 12 rows of seats and a platform to accommodate the presidents of the games. The curved west end and the south side only had 6 rows of seats. Altogether, 7,000 people could be accommodated. Four pillars remain of the Roman Triumphal Arch, which formed the entrance at the southeastern corner, built by Herodes Atticus, the famous Athenian philanthropist.